Ever sit down to work & feel like today just isn't your day?

You know it needs to be done, but you just aren't feeling like the mom boss you are.

I totally get that, I've been there. We all have. Yes, Really.
I asked 30 mom bosses just like you to share their favorite motivational quotes & trust me, by the end, you'll be sayin' "I've got this!"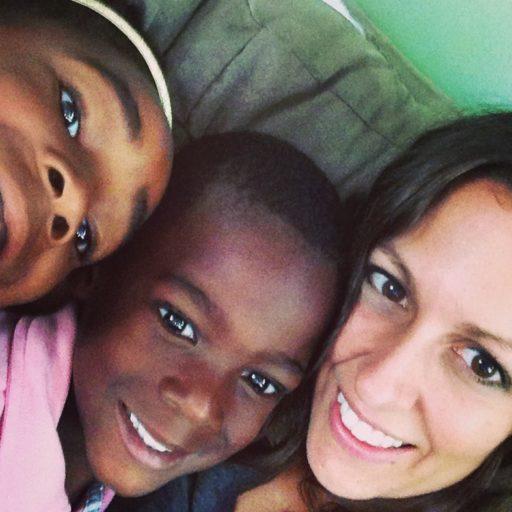 "Don't wait until you're not scared to do the thing you want to do. Do it scared."
My children and I both aspire to live by this quote. I never want fear to hold us back from pursuing our dreams. It has paid off many times, including when I started my business and was afraid it would fail.



---
"Confidence is really learning to trust yourself" -unknown
Everyday we can decide how we act and show up. I share this quote with my clients – because confidence and certainty always comes from the inside.






---
"The road to someday leads to the town of Nowhere." -Tony Robbins
This is something I keep in the back of my mind when I feel like procrastinating on an important task. It is easy just to put stuff on the "someday" list and watch the years go by as it doesn't get done.



---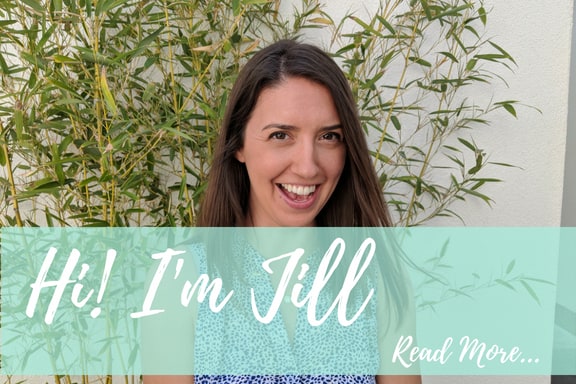 "Don't compare your beginning to someone else's middle." John Acuff
It's a good reminder to focus on my journey rather than comparing myself to others.




---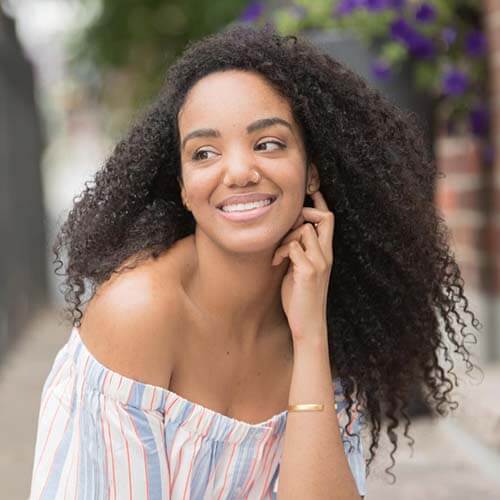 "You don't have to be great to start, but you have to start to be great." – Zig Ziglar





---
"The hardest part is getting started."
Even as a health and fitness lover like me, I struggle with motivation daily! This quote crosses my mind daily when I'm gearing up to work out or set my mindset for the day. On the days I don't feel like working out, I will tell myself to just walk around the track or on the treadmill for a few minutes — just get started — and if I still feel like I want to leave, then I will. 99.9% of the time, just a few minutes of walking totally changes my mindset and gets me in the zone! It's so true — the hardest part is getting started….once you're in the groove, it becomes easy — like muscle memory!


---
"Difficult roads often lead to beautiful destinations."
I love this quote because it applies to so many aspects of my life: pregnancy, motherhood journey, blogging etc. It keeps me going, remembering where I will get to!


---
"You can't change yesterday, but you can change today."
I love this quote, because it helps me to feel more empowered and to feel more in control of my life. It increases my motivation to get things done when I feel stuck or to move on when I begin to feel discouraged.




---
"Happiness is in your hands"
This speaks to me because as a working mom of two and a full time student, there have been plenty of times where I've made excuses to feel sorry for myself and not make time to truly enjoy life. I've changed the way I view my busy life and found ways to embrace the busy.


---
"Dreams don't work unless you do."
I'm not sure who originally said this, but it reminds me everyday to continue working on my blogging business, even when I don't "feel" like it or things aren't going quite right. It gives me the encouragement I need to persist, because if I don't, my dream will never come true!


---
11. Emily Win From Mum Tools

"When in doubt choose the kids. There will be plenty of time later to choose work" – Anna Quindlen
This quote helps keep me grounded when I'm feeling like there's way too much work to be done and I can't be a good mama at the same time. It keeps me in check. My kids are why I do this, but sometimes it's easy to forget and they are only little once.


---
"You don't have to see the whole staircase, just take the first step." ~Martin Luther King Junior

This quote reminds me not to get perfection-paralysis!




---
"If you are depressed you are living in the past. If you are anxious you are living in the past. If you are at peace you are living in the present." Lao Tzu
It reminds me that I am only in control of this moment, and only in this moment can I have joy.


---



"Let yourself be silently drawn by the strange pull of what you really love. It will not lead you astray." ― Rumi





---


"You never know how strong you are until being strong is the only choice you have"
When it feels like all else is failing, I still have to be a mom. That's strong.







---
"What you think, you become. What you feel, you attract. What you imagine, you create." ― Buddha.
It's taken me years to really start to understand that we choose our reality and our thoughts. If we are having a bad day, it's our choice to stay in that place or choose to be happier. It seems like a simple concept just to think happy thoughts, but it's so much more than that.



---
I'm a big dreamer but also a very terrible procrastinator so the quote that moves me most to action is…
"Dreams don't work unless you do – Start today" John C. Lewis
I still have my bad days but so far I've been able to accomplish more in the last 3 months since I put it up as my screensaver than I have in a very long time. If you have troubles with staying focused this could work for you too.



---
"Grow through what you go through."



---
"Aim for the moon. If you miss, you may hit a star."
I'm the type of person that likes to dream big. Even if the odds are against me. That's what blogging is…right?







---
When something seems exceptionally overwhelming, I like to keep this in mind:
Each small baby step you take, makes the task so much smaller.
You can easily do these baby steps. Just focus on one step to get you closer to the goal! It's just a matter of breaking it down into bite sized pieces.





---
21. McKinzie Bean From Today Mommy
I love the quote
"Every day may not be good, but there is something good in every day."
Some days are just plain hard and that is okay! But when I have a rough day what helps me get through and stay motivated is to try to look for the silver lining. There is always something good that has happened. Maybe your toddler gave you a hug without you having to ask, your baby slept a little longer during naptime and you got to take a shower, or you were able to sneak a chocolate bar when no one was looking. If we focus on the good it is easier to stay motivated and happy!



---
"Beware for I am fearless. And therefore powerful." Mary Shelley
When I look at why I'm putting off doing something, it's often because of fear. Will it work out? Will I look foolish? Approaching things with confidence and accepting that failure could and probably will happen a few times (because that's what makes you great in the end!) makes you pretty darn powerful! When I choose to speak truth and positivity into my life and forget the fear and negativity that holds me back, there is literally nothing I can't achieve!



---





"Discipline leads to Freedom"
I don't remember where I first heard that, but this quote reminds me that the short term sacrifice is always worth it in the end when it contributes to achieving your goals. It also helps me not to spend all my money on frivolous things!






---
My favorite is:
"The only thing necessary for the triumph of evil is for good men to do nothing"
I choose to do something.




---
25. Alicja Ciesielska From Just Redefine


"If you think you can do a thing or think you can't do a thing, you're right" Henry Ford
Your mindset is a key to success! That is why it's so important to work on it or everyday basis. Our brains can be trained to think differently. I love this quote! it was the base I created my life motto "just redefine it" on. As a result that is the name of my blog!


---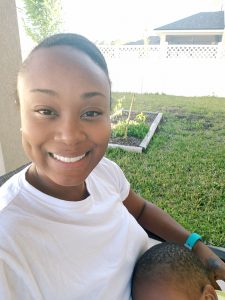 When life puts you in tough situations, don't say "why me" say "try me."
It is so easy to have a pity party when you are going through tough times. This quote reminds me that tough times will come and I have to be ready to put up a fight.





---


"Be who you were meant to be and you will set the world afire!" St Catherine of Sienna
I love this quote because it speaks to the value of being unique and how that is the best gift you can give the world.






---


"A jug fills drop by drop" – Buddha
I love this as It's a very calm motivation. You don't have to hurry or stress…eventually the jug will fill. It's really a very Taoist approach in a way!





---
"We are not standing on a mountaintop of success. We are standing on a mountain built of failures. But we're standing on top of them instead of buried underneath them." – Rachel Hollis
Failure doesn't mean that I'll never succeed. It just means I have to try again!



---
"Whether you think you can, or think you can't, you're right." – Henry Ford
Mindset is the biggest hurdle most of us face when it comes to being successful and I think this quote perfectly sums that up. Change your mind and you'll change your life!





---

What's your favorite motivational quote? Let me know in the comments.